&nbsp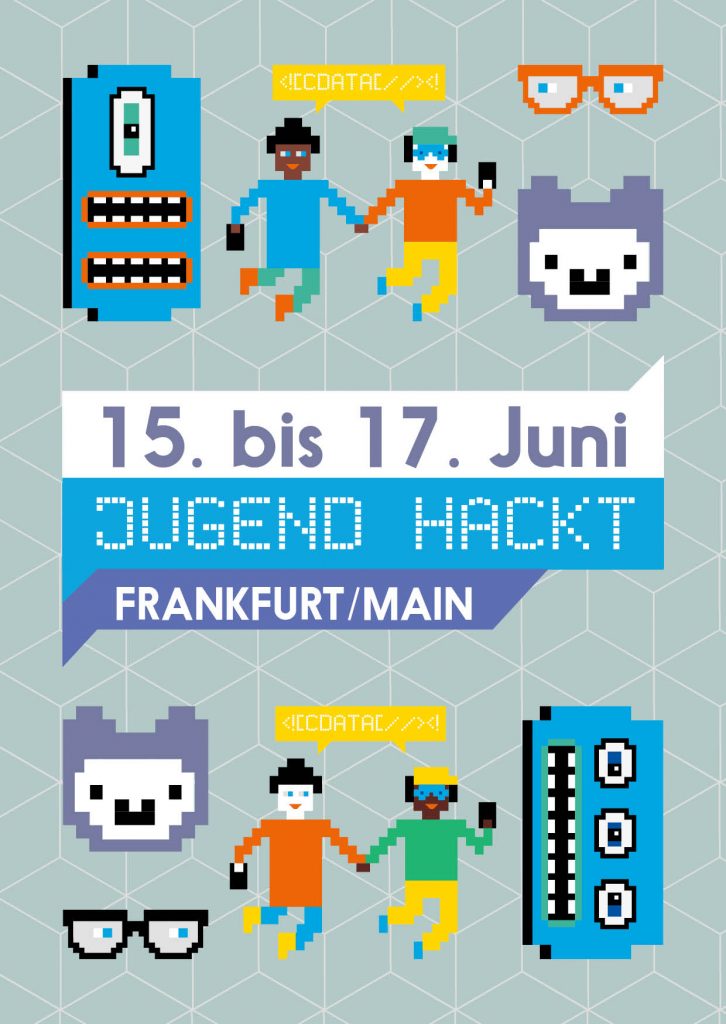 &nbsp
And this is what happened…
…during the three days of the hackathon – at least our best efforts for a little summary covering great moments we shared.
Day 1
After two days of massive redesign the museum into a proper Alpaka habitat, finally about 80 hackers and mentors arrived from all over the Rhine Main region on Friday afternoon. The first day was spent with getting to know this year's major topic of Diversity, as well as hacker ethic's and some basic tool kits that are very handy to any hacker. Personal Basti was sharing his thoughts and knowledge about exclusion processes in social media and the importance of diversity.
But most importantly, it was quite important to get to know each other: Some were experienced Alpakas already, urging to get started implementing all their ideas. Some were looking for inspirations to use and share their digital skills and others enjoyed the chance to finally get hands on a project or idea, they'd have for so long.
So first of all, we got together they/we to think about, what do we bring to the group? What skills can we share? What do we want to learn? …and to brainstorm what to do with our days!!!
Day 2
What where we thinking? Starting at 10??? Some folks were waiting at the closed door already at 9 am. Hackers don't sleep, obviously. How could we forget?
So, the teams started to work on their projects right away. The ideas were ambitious and the time was short, but first prototypes and lines of code emerged rapidly in every corner of the Museum.
Though, everyone needs food from time to time, so we went to the river side for Veggie Döner – a short break, not too long so that hacking can go on.
The afternoon continued with crazy discussions, hacking, drinking – hopefully not too much – Mate, and was moreover dedicated to some really nice input. Sanna Hübsch was sharing her amazing poems and Valérie Vogt gave an insight into the programming language 'vvvv' about her work as a woman in tech.
&nbsp
Demokratielabore
Those who are excited about the digital implications of our daily lives and who wanted to try out to code for the first time were welcome: Next to #JHFFM2018 our friends from 'Demokratielabore' were running a three day 'Game of Thoughts' workshop!
&nbsp
&nbsp
Day 3
Finally! The big presentation day!! The day once again started pretty early. No time to waste, as the rehearsal was just the right trigger to get some last minute ideas for the projects: Last features were build, some bugs fixed and the teams discussed how to present their ideas.
In the afternoon, all projects were presented to the public. Friends and Family came to see the Alpaka's work but also curious people out of frankfurt or museum visitors joined and even the press was there for the final presentations:
&nbsp
&nbsp
Thank you!!!
So this was it. Again a blast! And unfortunately we will have to wait another year for Jugend hackt to happen in FFM. Thank you to all mentors, the Jugend hackt team, all NODE team members and funding partners for making this happen!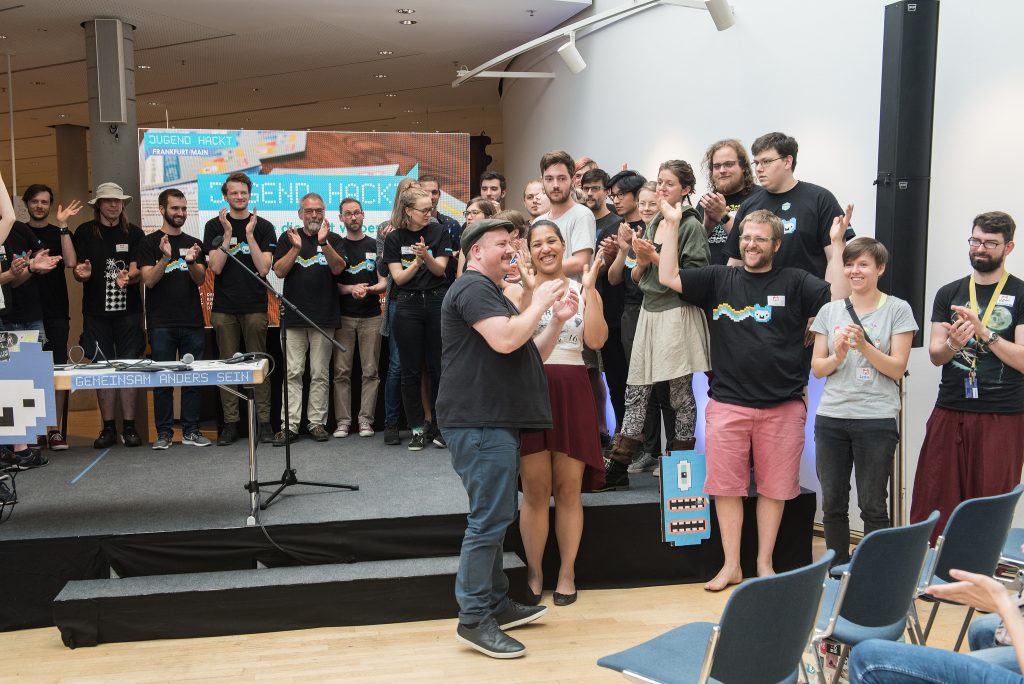 &nbsp
NODE team members responsible for making Jugend hackt FFM happen…