How we started:
The SECOND NATURE LAB was initiated during NODE20 seeking answers to the questions posed during the festival. It brings together artists that help us to better understand the complexity of the looming climate catastrophe and our role in it.
In the aftermath of NODE20, our online laboratory went practical. In lab modules, artists, scientists and activists developed strategies for a more sustainable practice in many different spheres of life. Participants developed prototypes, tried out sustainable strategies and gained new perspectives on our environment and its species. 
Image: Post Cyber Live Programme, Mary Maggic photo Mark Blower, London ICA, 2017
Designing a virtual lab
Virtual spaces have likely never been so omnipresent as they are today. In times when encounters in real space are kept to a minimum, the expansion of the digital is obvious. But this also increases the expectations towards virtual spaces: They are  supposed to be a place of social encounter, an information center and a malleable archive all in one.
Together with Professor Florian Jenett, students of Communication Design at Mainz University of Applied Sciences had set themselves the goal of developing a digital platform for the exhibition NODE20 and the Second Nature Lab during summer semester of 2020. The goal was to create a space that enables offline and virtual visitors to deposit their own impressions and experiences. The core question was how to give more visibility to the contributions of online and offline visitors alike.
But that was before COVID-19. With the lockdown the demands for the digital platform changed. What these were and what kind of results the students achieved and will achieve over the course of the project, you will soon explore in our virtual SECOND NATURE LAB.
Mapping Eco Futures
The team of the Institute for Art Education at the Goethe University Frankfurt (Visual Culture/Prof. Dr. Verena Kuni) joins with the project MAPPING ECO FUTURES: a network of short articles in various formats that will continue to grow throughout the duration of the SECOND NATURE LAB.
With scientific and poetic impulses on phenomena, theories and practices at the interfaces of art, design and technology, as they play a role in the SECOND NATURE LAB, MAPPING ECO FUTURES explores the field of future ecologies.
&nbsp
How to attend?
At the moment, no lab modules are running. If you are interested in sharing your knowledge, please write us an email!
&nbsp
&nbsp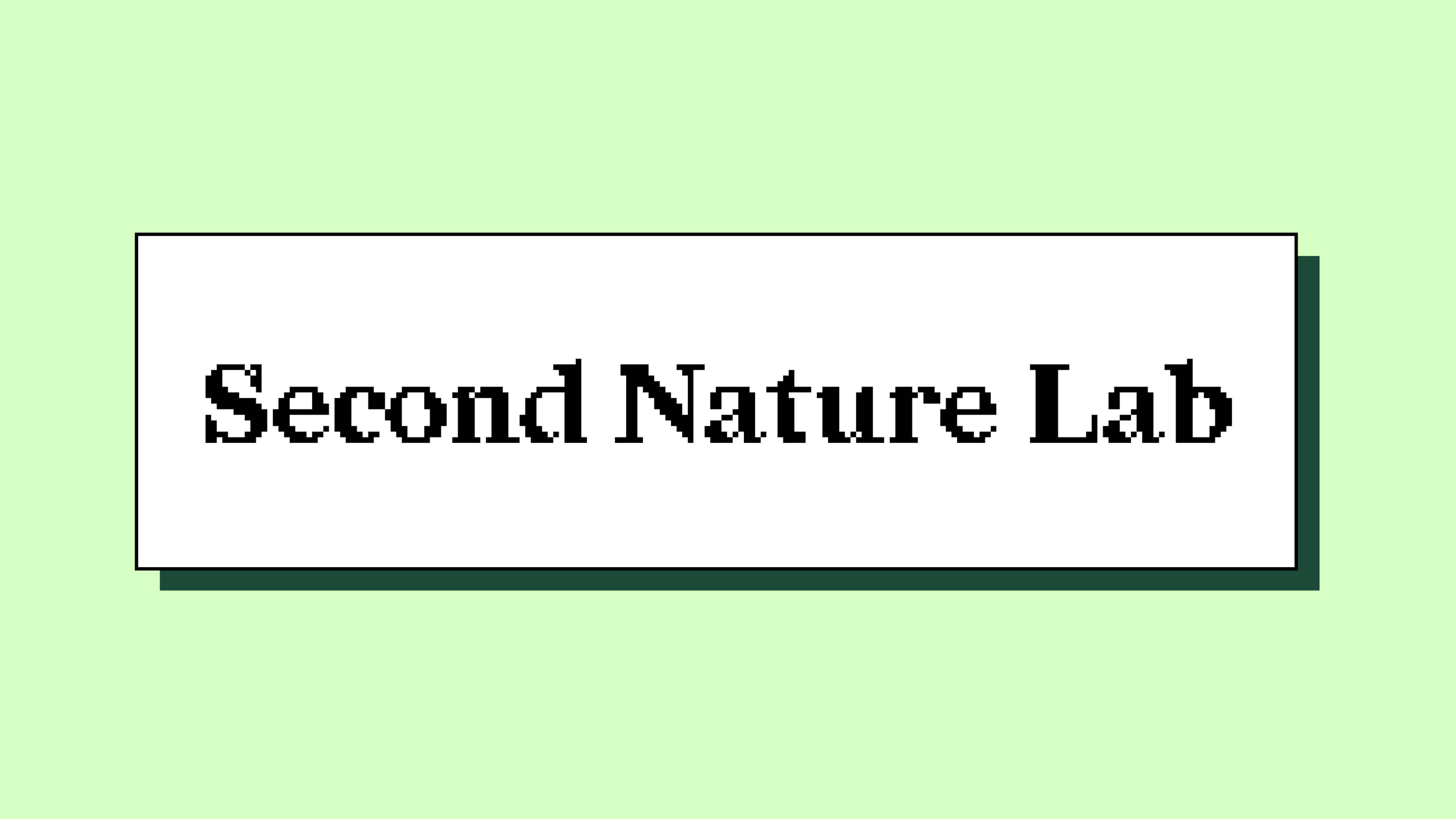 &nbsp
The first lab modules were run by:
Team
Curators: Jeanne Charlotte Vogt & Alexander Scholz
Curatorial Advisor: Prof. Dr. Verena Kuni
Concept Mapping Eco Futures: Prof. Verena Kuni & Julia Schaake,
Concept Second Nature Platform: Prof. Florian Jenett,
Editorial Management: Julia Schaake
Texts: AG MAPPING ECO FUTURES (Goethe-University/Institut für Kunstpädagogik), Prof. Dr. Verena Kuni & Julia Schaake, Hannah Heilmann, Marie-Louise Meier, Julia Neumann, Daniela Sonnabend, Nikolett Trenka, Carla Wiggering
Gallery: Jeanne Charlotte Vogt, Alexander Scholz, Julia Schaake
&nbsp