Workshops
The program covered a series of short term workshops all over Frankfurt in October 2018 and three long-term workshops running throughout the main festival days.
You could learn how to create your own interactive installation with a Kinect and the programming language Processing, you could design your own Game – from the story creation, character design and programming it with Scratch to the design of your own controllers – and build your own future scenario with electronics, motors and LEDs.
&nbsp
&nbsp
Exhibition
The exhibition at Gallus Theater presented all ideas, projects and installations that had been created throughout the last two months. We had a fabulous "vernissage" with a welcoming speech by Prof. Verena Kuni (Goethe Universität) and many guests of all ages.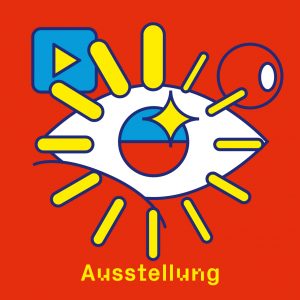 &nbsp
The Workshop Hosts
These great people were running the workshops!
&nbsp
&nbsp
The Team

These great people were also giving workshops and running the whole event:
&nbsp