Building applications with vvvv gamma
A webinar on how you can properly structure the architecture of our applications in vvvv gamma. The Model runtime editor!
&nbsp
Thanks to vvvv gamma we can now properly structure the architecture of our applications… and there are so many ways to do it!
In this webinar we'll focus on the Model-Runtime-Editor programming pattern, a convenient way to patch flexible and very modular systems. You can find all infos on vvvv gamma and VL on http://visualprogramming.net
In this webinar you will learn how to:
Requirements:
For a successful webinar please prepare the following
Connect to the webinar with a Windows machine
Please download and install the latest release of vvvv gamma from http://visualprogramming.net
If you can: Connect a second screen. Put the presenters screen left and patch your vvvv patches on the right. Or vice versa.
Clean desktop from private stuff. You might be sharing your screen with the others.
Where?
You will receive a link with the ticket purchase.
General Info:
The webinar runs from 18:00 am to 21:00 CET
We take a maximum of 15 participants.
The webinar will happen if we have 5 or more participants.
The webinar language is english.
&nbsp
&nbsp
Have a good reason to visit this course for free? Get in touch!
&nbsp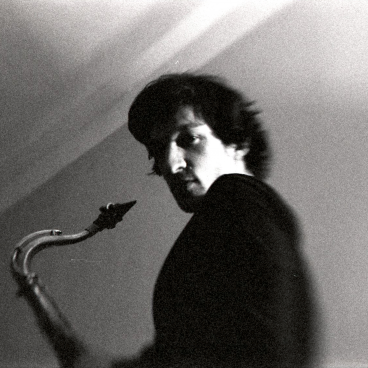 Natan Sinigaglia
Developer, Sound Artist, Visual artist
Natan Sinigaglia is a sound and visual artist from Italy, currently based in Berlin, Germany. With a strong background in music, contemporary dance and realtime graphics, he creates canvases where languages loose their boundaries and share forms and meanings.
During his artistic research he collaborated with many musicians (Maxim Vengerov, Vanessa Wagner, Gloria Campaner, Hildur Guðnadóttir, Odile Auboin, Mira Calix, Novi_sad, Jamie xx, Four Tet …), composers (Nick Ryan, Dmitri Kourliandski), orchestras (Ensemble Intercontemporain, London Contemporary Orchestra, International Menuhin Music Academy Orchestra), dancers (Alexander Whitley), visual artists (Marshmallow Laser Feast, Quayola, Pedro Mari, Claudio Sinatti) worldwide.
&nbsp
What the vvvv?
vvvv gamma is a visual-first live programming environment for the .NET ecosystem. Its language VL combines metaphors known from dataflow, functional and object oriented programming. There is no need to write any code, unless you really want to. If you want, you can also write C# code for it and use any .NET library with it! To give you an idea of the areas vvvv can be helpful in, here is a list of buzz words vvvv is often associated with:
Generative Design
Interaction Design
Data Visualization
Computer Vision
Rapid Prototyping
Physical Computing
Projection Mapping
Show Control
Besides staying true to its nature of being a an easy to use and quick prototyping environment, vvvv gammas programming language VL comes with modern features, combining concepts of dataflow and object oriented programming:
Define your own datatypes (Classes and Records)
Composed Datatypes (Spread of Spread,..)
No more binsizes needed!1!!
Loops to iterate within one frame
Generics
Delegates
Reactive programming
Async data processing (multi-threading)
Easy caching of expensive operations
More information on vvvv gamma: http://visualprogramming.net
&nbsp