Second Nature Lab #2: Network Energetics
Learn how to trace and reduce the energy footprint of computer networks with critical engineer Julian Oliver.
As the Second Nature Lab was a great success, Julian Oliver will repeat his lab module in July 2021. In Julian Oliver's module, participants learn tools, concepts and techniques that enable them to read, analyze and uncover the energy footprint of their computer networks, and the machines that use them.
&nbsp
According to current estimates, the Internet is responsible for the emission of over one billion tons of CO2 every year. That is more than all air travel together. Julian Oliver shows that there is another way. For the international protest movement Extinction Rebellion, for example, he has developed a completely sustainable digital infrastructure. Open-source software runs on servers operated by Alpine melt water, through which the movement is communicated internally (chats, video conferences) and externally (websites).
&nbsp
What will happen during the lab?
This module is taking a whole-system approach: Every component of a network topology will be studied, from storage and processing at the datacenter, to the traversal of network packets as they move across the public Internet – dancing over land and sea. The processing and caching of data at end point devices (phones and laptops) will also be covered, with strategies employed to engage, and extract information from hardware sensors on consumer-grade devices. A special class will be given on the anatomy of a datacenter, from air-conditioning, to server racks, staff, and their local environmental impacts.
As a function of study, the UNIX command line will be taught, introducing 'under the hood' tools known to network engineers and hackers alike. In the course of the workshop, participants will each develop a published project that draws from what is learned, with a focus on artistic and/or scientific appropriations of metrics extracted from realtime network analysis.
Detailed Information and Registration you will find on the Second Nature Lab Website!
What is the Second Nature Lab?
The Second Nature Lab invites artists to help us understand the complexity of the impending climate catastrophe and our role in it. In participatory Lab Modules, we learn how they preserve endangered sounds and species for future generations or use their artistic means for environmental commitment. They show us how they use and design technology in a more sustainable way, how they relate to the creatures of our biosphere or develop alternative worlds that act as role models and inspiration for us. Join us and stay tuned for more labs in future!
&nbsp
Your Lab Host
&nbsp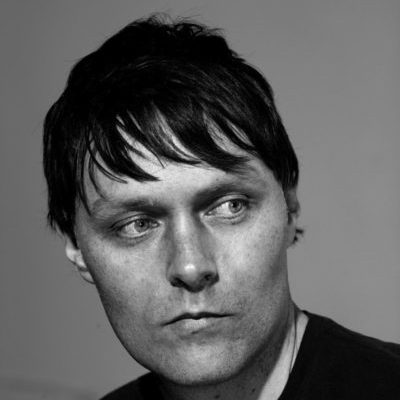 Julian Oliver
Activist, Artist, Educator
Berlin, Germany
julianoliver.com
Julian Oliver is a New Zealander, Critical Engineer, systems architect, educator, electronic artist and activist. His work and lectures have been presented at many conferences, museums, festivals and international electronic-art events including Transmediale, the Chaos Communication Congress, Ars Electronica, Tate Modern, FILE and the Japan Media Arts Festival. Julian has received several awards, most notably the distinguished Golden Nica at Prix Ars Electronica 2011 for the project Newstweek (with Daniil Vasiliev). He is the co-author of the Critical Engineering Manifesto, and member of the Critical Engineering Working Group.
Julian has given numerous workshops and master classes in data forensics, creative hacking, computer networking, counter-surveillance, software art, object-oriented programming, radio, UNIX/Linux, (and previously) augmented reality, virtual architecture, video-game development and information visualisation worldwide.
Partners
The Second Nature Lab was made possible thanks to the support of: