Series of free 2h introduction workshops to TouchDesigner
Want to do your first clicks in TouchDesigner? This is for you!
NODE is the home of the vvvv community and a dedicated playground for their needs. At the same time Node has always supported us to look beyond the borders of our own universe. This is why we recently decided to try new things and open up our workshop program to also new faces of the same field, new audiences and open minded people. We are looking for cross exchange with other communities to learn from each other and get better connected. This is why we started offering workshops also for other software tools which are relevant for the field of computational design, digital art and also relevant for technical integrations from one tools into another.
So, thats why beside the free introduction workshop into the brand new vvvv (gamma) we are offering now this series of free introductory workshops into TouchDesigner in collaboration with Mxzehn and Derivative and get to know advantages of TouchDesigner.
&nbsp
What is TouchDesigner?
Just like vvvv, TouchDesigner is a visual programming environment that enables you to quickly realize your visual ideas without the need to write code. Looking closer to the UI and to some core principles we see many differences tough.
Sliders, buttons, text fields, containers, 3D objects are fully customizable in appearance and logic.
TD is fully scriptable in Python, anything you do in the UI can be also done with a Python script
Panel Anchors allow proportional, stretchable control panels to be created easily.
Ready-to-use UI gadgets included in the Palette let you build control panels using simply drag-n-drop.
Privacy controls for files and components let you control who can view and access your work.
etc etc
What happens in the workshop?
In the 2 hour course Stefan Kraus will help you to take your first steps and open your eyes for the potential to dig deeper. It is recommended that you bring a laptop computer with the latest (free) version of TouchDesigner installed.
Who is it for?
Everybody who is interested in using new software tools for art and design. Curious minds who just want to get an idea how todays media art is being made. Designers who don't want to write code but still work with interactive media. Users of Jitter, Quarz Composer, VVVV, Houdini, Isadora and Notch who want to peek into the neighbours gardens…
When?
Thursday Oktober 24th, 16-18 pm (followed by touchdesigner meetup)
Thursday November 28th, 16-18 pm (followed by touchdesigner meetup)
Where?
NODE Institute
Brüll & Kraus
Wipperstrasse 13
12055 Berlin
Requirements
a laptop
a 3 button mouse
Register for free by sending an email to Stefan: stefan.kraus@mxzehn.de
&nbsp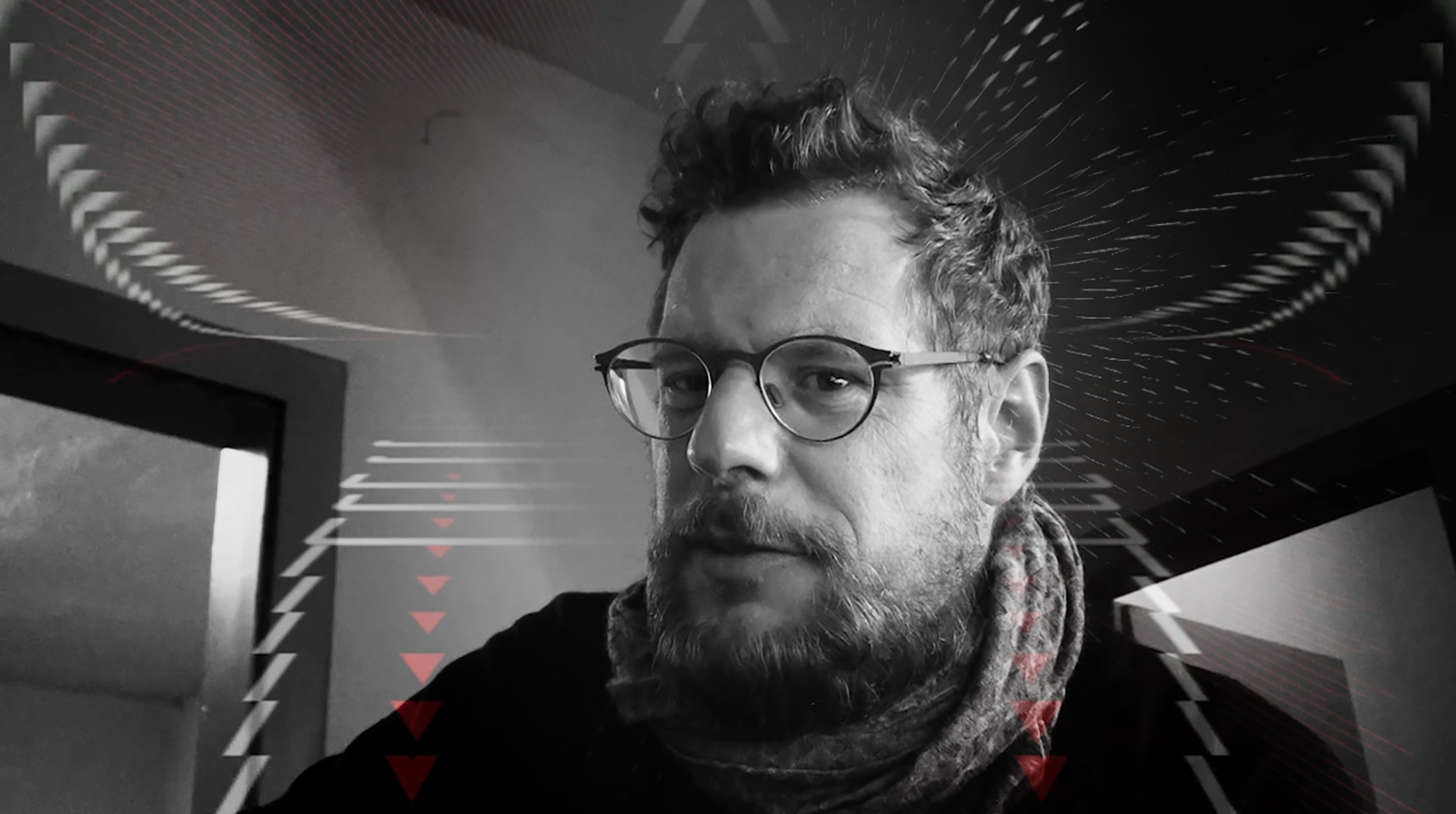 Stefan Kraus
Video Artist
Dipl.-Ing. Stefan Kraus / MXZEHN. The work of Berlin-based VJ artist and director explores the fusion of media, space and performance. Emerging out of East Germany's vivid electronic music scene, his work soon moved beyond the experimental club environment and into the world of art exhibitions, media festivals and theater performances across Europe. Parallel to his artistic career Stefan has been teaching interaction design at the Bauhaus-University in Weimar where he co-founded the Genius Loci Weimar festival, an annual competition for architectural projection mapping. Today Stefan is more than ever driven by the idea of the "Gesamtkunstwerk" – an artistic vision that completely immerses the audience.  http://www.mxzehn.de