TADAEX/NODE exchange program 2016 / 2017
NODE and TADAEX invite Lilian Nejatpour (Iran, UK) and Simon Weckert (Germany) to work and research in both countries.
We are very glad to announce the selected artists of our NODE/TADAEX exchange program in 2016/17. Both artists will be invited to TADAEX in Tehran in September 2016 and NODE Forum for Digital Arts in summer 2017.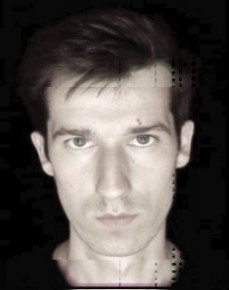 Simon Weckert
Berlin, Germany
Simon Weckert (*1989) is an artist and designer with his home base at the University of Art, Berlin. He likes to share knowledge on a wide range of fields from generative design to physical computing and implementation of media projects. His focus is the digital world – including everything related to code and electronics. With his love to new technologies he combines an understanding of visual, physical and interaction design with algorithmic, electronic and mechatronic knowledge. The reflection on current social aspects, ranging from technology oriented examinations to the discussion of current social issues, are always part of his work.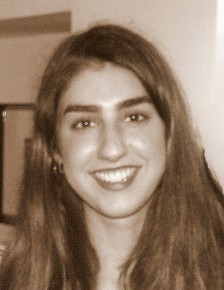 Lilian Nejatpour
UK / Iran
Lilian Nejatpour (*1994) has recently graduated with a BA in Fine Art and History of Art at Goldsmiths College in London. She is a British, Iranian artist concerned with technology as a mode of evolution that operates through our physical gestures and dialogue.
"It is becoming increasingly visible through overheard conservations that circle around technological invasiveness and sentimentality. I therefore questions how these two very distinct modes operate alongside each other and what problems arise when they are captured and re-situated in romantic conversation. I am delighted to be working with TADAEX & NODE in collaboration with Simon Weckert, to combine and uncover these technological methodologies further in the surroundings of both Iran and Germany."
The jury is granting one residency stipend to German artist Simon Weckert. Weckert's works show a great openness of conceptual thinking and media use. He employs a variety of media to deal with issues such as human social interaction or commemorative culture in the wake of digitalization. His concepts are straight and engaging and therefore able to transport complex ideas in a dense, yet accessible way. Simon Weckert's interest in coding and electronics show a genuine affiliation with the artistic and technological context of TADAEX and NODE. By choosing Weckert as a resident the jury aims at opening his perspective towards a foreign art scene and to support him in further increasing his technical and theoretical skills.
The jury has decided to grant one residency stipend to Iranian-British artist Lilian Nejatpour. Despite her young age and early career status Nejatpour's portfolio shows an extraordinary interesting theoretical approach and intriguing conceptual thinking. Her work analyzes the effects of digitization and digitalization from a socially engaged and philosophical point of view. Her installations and video works use a clear and strong visual language to engage with topics such as formalism and remediation. By choosing Lilian Nejatpour as a resident the jury hopes to foster her interest in digital media as creative tools and to engage her in a vivid dialogue with digital artists from Germany and Iran.