&nbsp
About B3
B3 is a festival with adjoining exhibition track and a campus. It is based on the Alliance of the Moving Image. This alliance joins ideas, and skills and presence to form a synergetic whole. This concentrated format makes makes an international Biennial possible.
The aim of B3 is to show in practice and real experience the great potential of the moving image in all areas of development, research, distribution, finance, and applications, based in the Rhine-Main area with its center in Frankfurt am Main.
&nbsp
&nbsp
'Make. See. Discuss. The Rules.'
Talk by David Brüll & Sebastian Oschatz
David Brüll and Sebastian Oschatz hold a presentation 'Make. See. Discuss. The Rules.' to give a summary about the key topic of NODE13 and the usage of vvvv.
&nbsp
&nbsp
Visuals by Valérie-Françoise Vogt
The NODE-team contributed some special vvvv animations for the Party at Hermann Josef Abs Saal, Frankfurt. In the entrance hall, three hemispherical projectors sponsored by satis&fy were used to spread the animated and interactive keyvisuals over the whole ceiling. Until the early hours V-Jane Valérie-Françoise Vogt enhanced the party with her live visuals.
&nbsp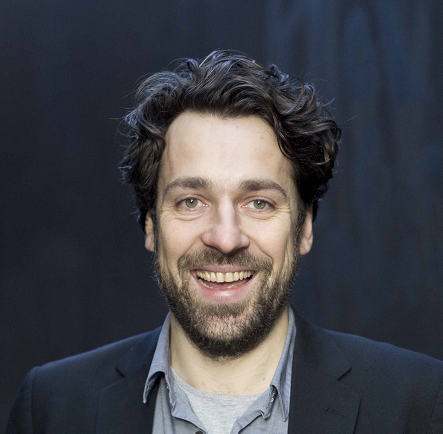 David Brüll
Curator, Designer, Developer, Director, Educator, Software Developer, Technologist
studiobruell.de
David is NODE founder, co-director and member of the board. Since 2008 he has formed and directed NODE to support an innovative and responsible movements within the digital media and design scene by encouraging new collaborations, interdisciplinary interchange and open knowledge sharing.
He is creative director of Studio Brüll, a studio specialized on interaction & experience design. Studio Brüll creates holistic live experience spaces and interactive installations. We use the methods of design and the latest of technology to create meaningful participatory interactive mediations of your ideas and values. We protoype your products and help to shape your brand communication. We feel home in the field of interaction design, exhibition design, spatial communication and media spaces.
Sebastian Oschatz
Designer, Developer
meso.net
Sebastian is a designer working in the intersection of digital technology, communication and space. He sparked the development of the software toolkit vvvv and designed and programmed many of its basic concepts.
In 1998 he co-founded the design studio MESO Digital Interiors GmbH. He is responsible for the strategic conceptual, creative and technical planning of exhibits and digital spaces for industry clients such as BMW or KUKA, as well as cultural institutions.
His passions are transforming borders and enabling innovation by deeply exploring technical foundations and questioning the framing of the problem.
Until 1994 was part of the music project Oval, which pioneered experimental glitch aesthetic with an accessible pop sensibility.
He studied computer science, and has worked as artist. He occasionally teaches history of technology and interaction design at various universities.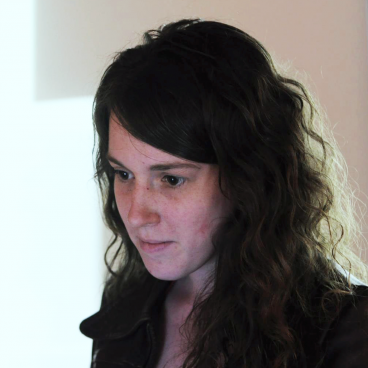 Valérie-Françoise Vogt
Artist, Creative Coder, Designer
veevee.de
Valérie is an interaction designer, visual artist and cognitive scientist with a love for performance, dance, the human brain and microorganisms.
Besides pursuing her own projects in the realm of digital things, she has been working for theatres, operas, museums and MESO Digital Interiors, vvvv being her weapon of choice.
Valérie has started working for and with NODE as an intern in 2010 and has been part of NODE ever since as creative director, producer and workshop host.