&nbsp
Presented at saasfee*pavillon,
exhibiting installations by
yacin/ruben/david and Patrick Raddatz.
&nbsp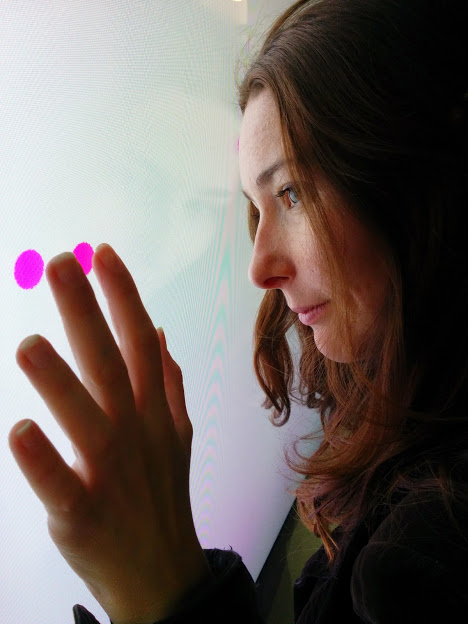 Kate Sicchio
sicchio.com
Kate Sicchio works at the interface of choreography and technology. Her work includes performances, installations, web and video projects. She has presented research at many conferences and symposia and has given artist talks at places such as Times Up (Linz), The Creative Data Club (London) and the EU Commission (Brussels). Her PhD focused on the use of real-time video systems within live choreography and the conceptual framework of 'choreotopolgy' a way to describe this work.
Alex McLean
yaxu.org
Alex McLean is a live coder, software artist and researcher based in Sheffield, UK. As a live coding musician he performs with Adrian Ward and Dave Griffiths as the live coding Slub, getting people to dance to code at the Sonar (Barcelona), Transmediale (Berlin), Ars Electronica (Linz), STRP (Eindhoven), Sonic Acts (Amsterdam), Lambda (Antwerp), Make Art (Poitiers), Piksel (Bergen) and /* vivo */ (Mexico City) festivals.