&nbsp
The 'field framework' has long been sort of a ghost in the area of creative coding environments. It is very unique as it is a true polyglot (Java, Python, Clojure, …) system that enables both visual and text based (live) coding.
&nbsp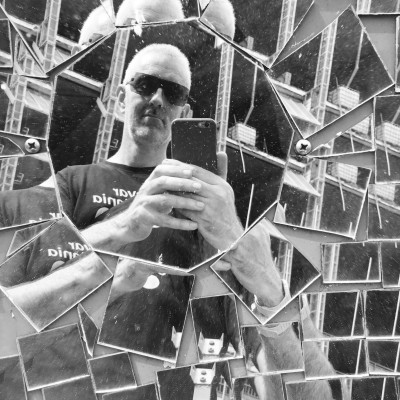 Nick Rothwell
UK
cassiel.com
Nick Rothwell is a composer, performer, software architect, programmer and sound artist. He has built media performance systems for projects with Ballett Frankfurt and Vienna Volksoper (choreographer: Michael Klien) and Braunarts, and interactive installations for Sonic Arts Network, TECHNE (Istanbul) and the Kinetica kinetic art fair (London).
Nick has worked at STEIM (Amsterdam), CAMAC (Paris) and ZKM (Karlsruhe) and has composed soundtracks for choreographers Aydin Teker (Istanbul) and Richard Siegal (Laban Centre), and performed with Laurie Booth (Dance Umbrella, New Territories), and at the Different Skies Festival (Arcosanti, Arizona), the ICA, and the Science Museum's Dana Centre.
As part of the Monomatic project he worked on the design and programming of a laser-controlled virtual church bell tower as the headline art commission for Sound and Music's Expo Festival in 2009, and a magnetically-triggered modular music box shown at Kinetica, Netaudio London (at the Roundhouse) and the BEAM festival.
As a collaborator with body>data>space he has developed performance systems and sound scores for projects at CIANT(Prague) and in London. He has recently worked on choreographic visualisation tools for Wayne McGregor|Random Dance at Sadler's Wells, interactive sound and sensing systems for Eddie Ladd's ongoing tour of Ras goffa Bobby Sands (The Bobby Sands Memorial Race), and music composition for Shobana Jeyasingh Dance Company. He is currently working with Simeon Nelson and Rob Godman, designing and programming an algorithmic physics animation for large-scale outdoor projectionin Poland (Skyway Festival), Estonia and Lumiere Durham.