Digital face analysis as admission ticket to Dovey's ironic 'hipster bar'
Dovey's recent performance projects have contributed and disrupted the development of computer vision software and image tagging applications. By looking at performance works as case studies he mapped an overview on the different ways in which computer vision software is developed from visual data sets to training models and real world applications. Dovey explained this viewpoints with some live examples and demos of performance works.
Want more? Read an interview with Max Dovey.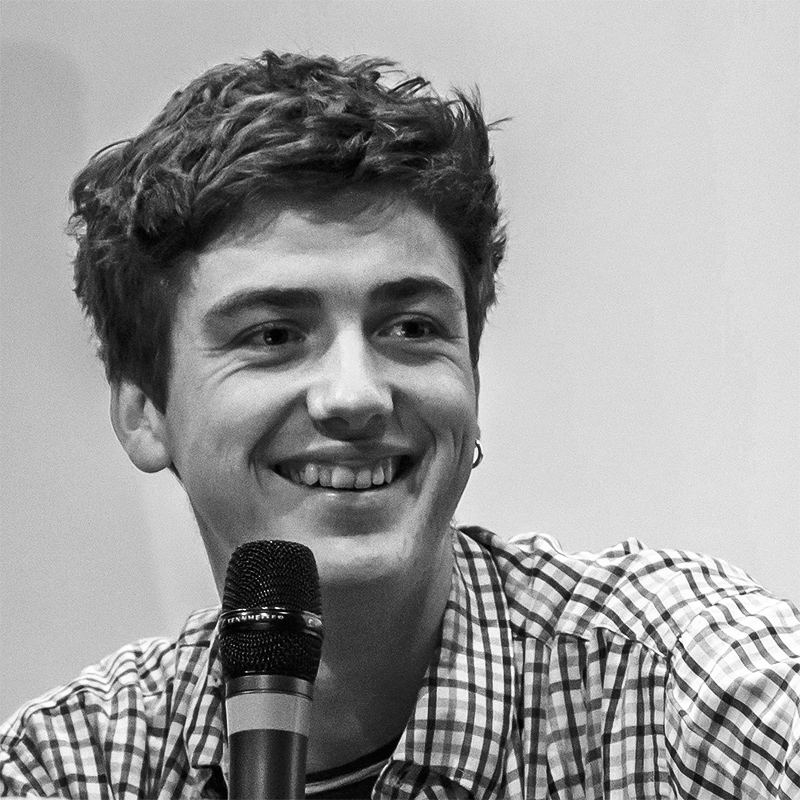 Max Dovey
UK
maxdovey.com
Max Dovey is 28.3% man, 14.1% artist and 8.4% successful. His performances confront how computers, software and data affect the human condition. Specifically he is interested in how the meritocracy of neo-liberal ideology is embedded in technology and digital culture. He holds a BA Hons in Fine Art: Time Based Media and a MA (MDes) in Media Design from Piet Zwart Institute. His research is in liveness and real-time computation in performance and theatre. He works as a producer and creative technologist for live events and theatre in both, the Netherlands and the UK.