&nbsp
The panelists at Resonate 2014 discussed the different routines in the two worlds and the resulting different approaches to time and working pace. The wide spread fear that technology might be perceived as an intruder and limiting factor for the dancer was responded with a call by Klaus Obermaier for understanding the generative image as a performance partner instead. The panelists agreed that for the development of future formats of collaboration these differences will need to be addressed.
At the same time, through the discussion it became clear that coding is a form of choreographic thinking. Not only the similarities between software and choreographic systems but also the similarities in mindset called for a common claim: coders should be encouraged to develop their own performative artistic language. They do have the potential to become an equal partner in the development of choreographies in the dance world.
The remaining impression of the panel was that there is a lot to talk about and far too much to cover it in a 90 minutes session.
To stay informed about next steps and opportunities for joining the discussion, visit: http://choreographiccoding.org

&nbsp
&nbsp
The NODE contributors
Amongst others, we investigated the role of technology and coders in dance performance, in training and live on stage.
&nbsp
As moderator Jeanne Charlotte Vogt pointed out the following questions:
Why should we collaborate, which formats can foster collaborative research at a visible level, and is there true meaning and impact for both coders and dancers in collaboration?
Florian Jenett shared his experiences with the dance world at The Motion Bank, a project of The Forsythe Company that has fueled the discourse between the dance world and digital artists, initiating large scale collaborative research. He talked about his experience with choreographers who enjoyed his analytical work as inspiration for further projects but considered it a distraction from the actual work with the body.
&nbsp
In their training, on the other hand, Christian Loclair and Raphael Hillebrand perceive improvisation tools as a support to grow beyond physical routines and standards.
&nbsp
Raphael Hillebrand, born in Hong Kong, raised in Berlin, educated through Hip-Hop, he uses his multicultural background to create his own vision of self-expression.
1997 Raphael Hillebrand began as a bboy at jams and competitions in Berlin, Germany. As a former member of 5-Amox and B-Town Allstars he won several championships such as the national Battle of the Year 2006 and the 2vs2 at the IBE in Rotterdam. Niels "Storm" Robitzky introduced him to the world of theater, at first as a dancer than as a choreographer. He combines his technique of breakin' and poppin' with a distinctive use of shadows and masks, which we have seen in his choreographies "Together Alone" and "Nhiều mặt". As a member of the legendary Battle Squad and Animatronik he is an passionate member of the Hip-Hop community.
Christian "Mio" Loclair investigates collaborative media and dance mechanisms. Christian started his career as a professional dancer in 2001.
His work is mainly focussing on combining media technologies and performative art. In 2005, he founded the Animatronik Project together with his mentor Niels "Storm" Robitzky. The idea behind Animatronik is to search for illusionary effects in body movements and its inner nature. He also implemented the acceleration based Popping Video Game (WiiPop) working with real physical data and the virtual improvising Funk Humanoid. At the University Potsdam he studied Computer Science, specializing in Media Engineering and Human Computer Interaction. Since 2012 he is collaborating with onformative, a studio for generative media melting art, science and design.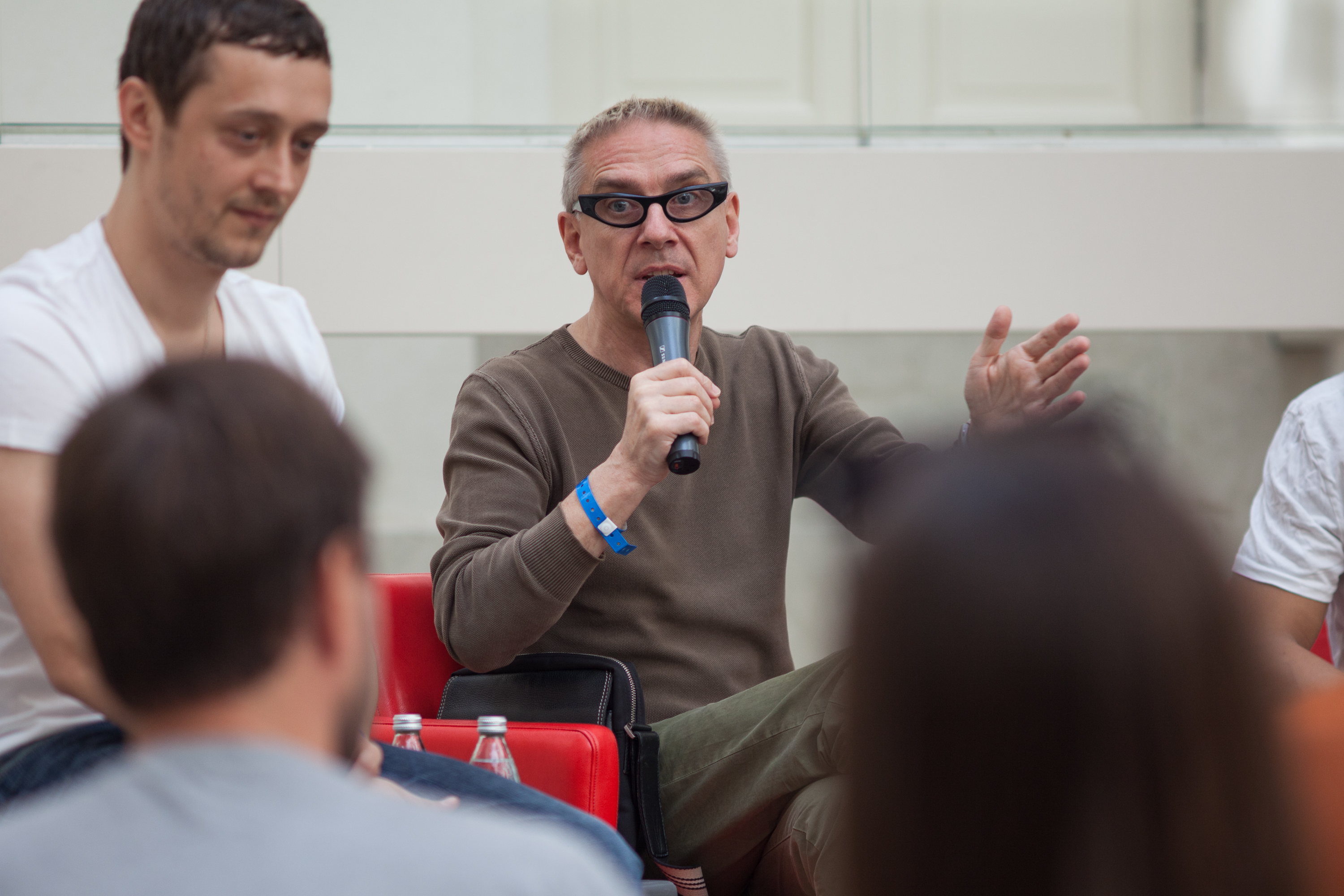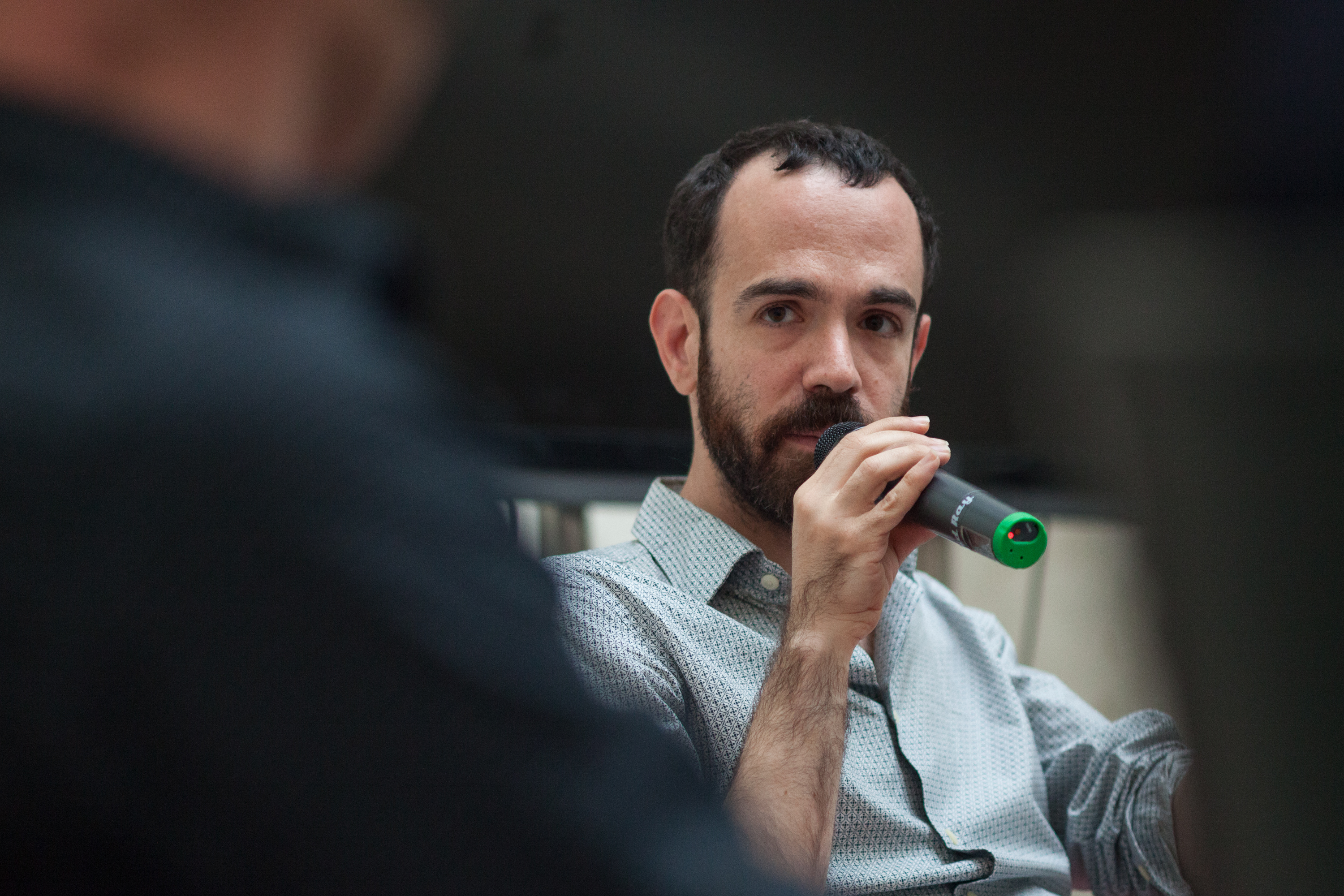 Klaus Obermaier creates innovative works in the area of performing arts, music, theatre and new media, highly acclaimed by critics and audience.
His inter-media performances and artworks are shown at festivals and theaters throughout Europe, Asia, North and South America and Australia. He worked with dancers of the Nederlands Dans Theater, Chris Haring, Robert Tannion (DV8), Desireé Kongerød (S.O.A.P. Dance Theatre Frankfurt)… He composed for ensembles like Kronos Quartet, German Chamber Philharmonics, Art Ensemble of Chicago, Balanescu Quartet, among others.
Since 2006 he is visiting professor at the University IUAV of Venice teaching directing and new media. Also since 2006 he is jury member of the international choreography competition 'no ballet' in Ludwigshafen/Rhein, Germany. In 2005 and 2008 he taught as an adjunct professor for composition at the Webster University Vienna. In 2010 and 2011 he held courses for choreography and new media at the Accademia Nazionale di Danza di Roma.
Peter Kirn is an audiovisual artist, journalist, and technologist. He is the founder of CDM (cdm.link /createdigitalmusic.com / createdigitalmotion.com), leading sites covering creative technology for one decade, has contributed to magazines from Popular Science to MAKE and (in a home studio feature) Men's Health, and teaches free and open creative technology.
He is also co-creator of the open source MeeBlip hardware synthesizer. A regular collaborator with dance and movement, he is a veteran of the former Dance Theater Workshop Dance and Technology residency in New York. He produces electronic music from experimental to live techno, including the duo NERKKIRN (V-Records).
&nbsp
Thanks to Resonate festival
and Nemanja Knezevic, who took all the wonderfull photos
&nbsp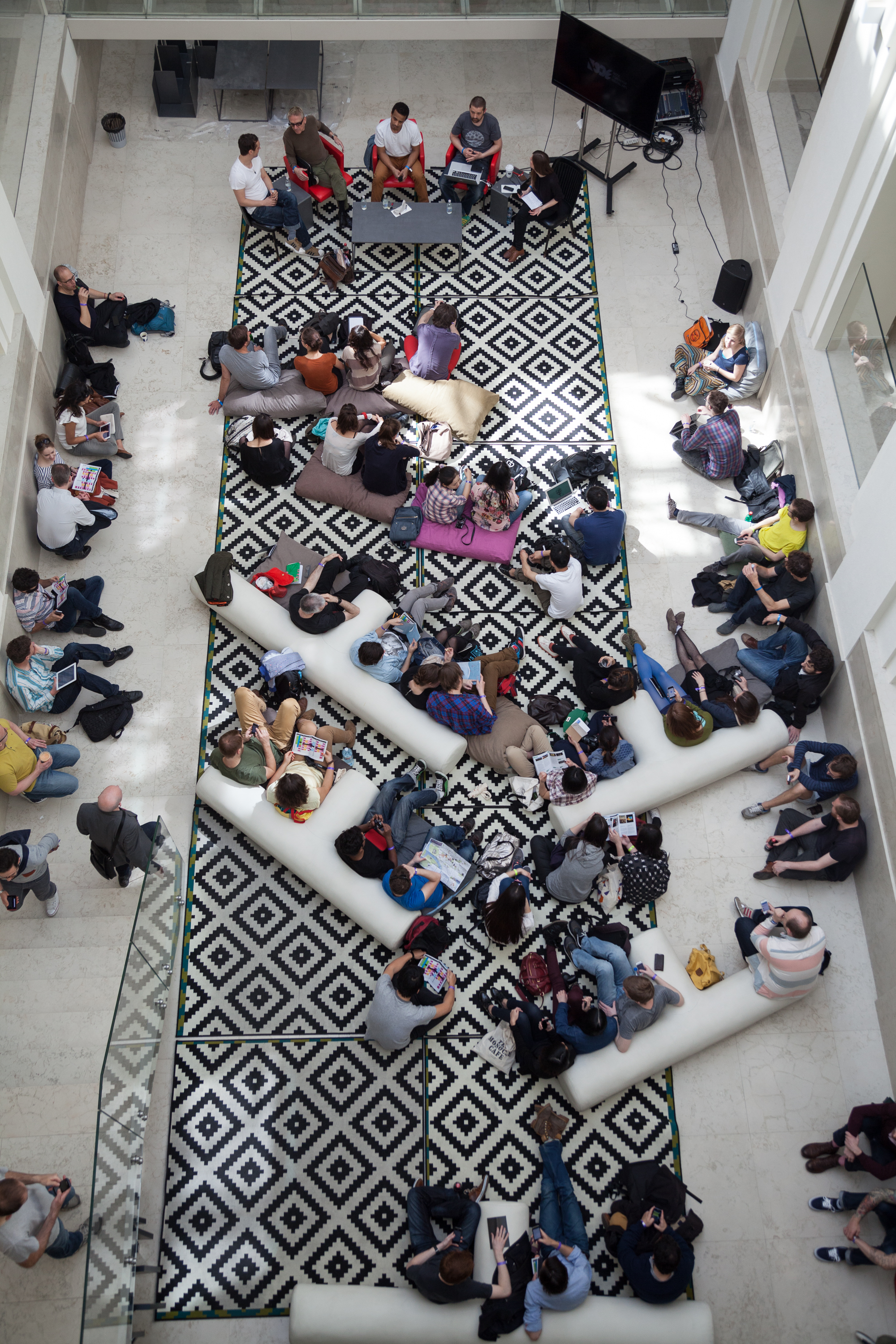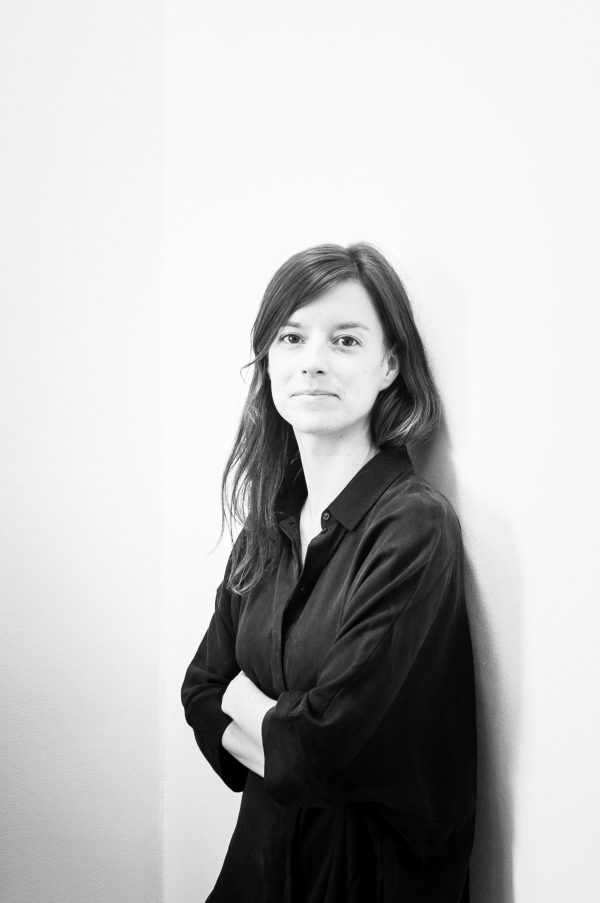 Jeanne Charlotte Vogt
Hamburg, Germany
jeannevogt.de
Jeanne is a curator, NODE festival co-director, and university teacher in cultural sciences and media sociology. Trained in management theory, working in arts and culture, she embodies the multidisciplinary perspective in the team. Working and researching at the intersection between the arts and technology, her projects are always aiming at spreading the news to a broad audience.
In 2010, she graduated in business administration, intercultural management and economics at Friedrich-Schiller University Jena and Università degli Studi Roma Tre, Italy. From 2010-2013, Jeanne has been working as a researcher on cultural economics and consulting cultural organizations within the EU-funded regional development project "Innovation Incubator" at Leuphana University Lüneburg. Jeanne is teaching at Leuphana and, in Summer 2016, in the global Goethe Institut online course "Managing the Arts in Times of Transition".
As a curator, she is associated with Motion Bank (founded by The Forsythe Company), a project investigating the role of technology and coding practices in the field of contemporary dance and choreography. Jeanne is organizing the Choreographic Coding Lab series. As a curatorial team, Jeanne and Alexandra initiate projects that are located at the intersection between the arts and technology such as "A/D/A Tomorrow's Utopia's for Today's Citizens" in Hamburg, a workshop festival on the digitization of urban space. In 2015, they have founded the Creative Technologies Meetup in Hamburg.