&nbsp
In a conversation with NODE15 curators Jeanne Charlotte Vogt and Alexandra Waligorski, they investigated the corporeality of the instrumental. Which significance do instruments have for musicians themselves and the audience in times of the digital creation of sound? Do we still have to consider virtuosity as a category to evaluate the relationship between a musician and his/her instrument?
&nbsp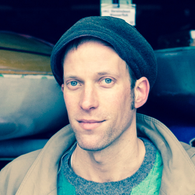 Andi Otto
Hamburg, Germany
andiotto.com
Andi Otto is a composer and performer of electronic music based in Hamburg, Germany. He records his music as Springintgut. He has released four albums as well as various singles, collaborations and remixes on international labels.
On stage, he plays a unique sensor-extended cello bow, which he has developed in collaboration with STEIM in Amsterdam. This instrumental system, which he calls Fello, allows for gestural performance of the electronically processed sounds of the amplified cello. Andi Otto regularly composes for theatre and dance performances, in which he also appears as a performer. His work has taken him around the world, most recently to India, Nigeria and Japan.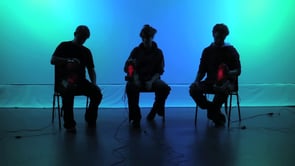 3Dmin
Berlin, Germany
3dmin.org
In the project »Design, Development and Dissemination of New Musical Instruments«, an interdisciplinary team of researchers and artists work on questions regarding the multitude of aspects of historical and contemporary electronic musical instruments. In close collaboration with international artists and in hands-on courses for students of the associated universities, prototypes of new musical instruments are developed. The emerging designs are evaluated regarding their versatility and expressiveness in artistic practice.