&nbsp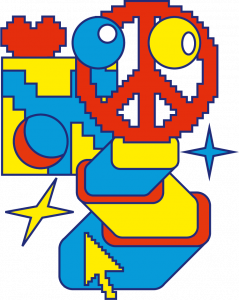 &nbsp
&nbsp
Wenn wir von "interaktiv" reden, meinen wir, dass ein Computer auf das, was du tust, reagiert. Das geht ganz einfach per Mausklick oder Tastatur, aber auch mit Sensoren wie der Kinect-Kamera.
Mit dieser Technik kannst du zum Beispiel deine Hände als Pinsel auf einer Leinwand verwenden oder lass dein digitales Spiegelbild auf Töne reagieren lassen. Oder du kannst eine Installation bauen, in der du mit Freund*innen vor der Kinect-Kamera geometrische Formen bildest oder herabfallenden Blöcken ausweichen musst.
Wir lassen uns von tollen Kunstwerken inspirieren und fragen uns dann, wie das eigentlich gemacht wird. Wir schauen uns den "Code" dahinter an und lernen Schritt für Schritt so eine Installation selbst zu entwickeln.
&nbsp
&nbsp
WANN:
10.-11. November 2018, je 11-16 Uhr
WO:
Agenturbüro MESO Digital Interiors Frankfurt, Gutleutstraße 96 Frankfurt am Main
Wer kann mitmachen:
Alle von 12 – 18 Jahren. Wir freuen uns auch auf Teilnehmer*innen aller Gender und Hintergründe. Keine Vorkenntnisse notwendig!
Mitbringen:
Hardware: Laptop mit Webcam, Maus, Internetanschluss und Ladekabel. Wenn du keinen Laptop hast, dann sag uns bescheid und wir leihen dir einen!
Software: Wir arbeiten mit Processing, einem Open Source Programm das du hier gratis runterladen kannst: https://processing.org/download/ Wenn du Hilfe beim Installalieren brauchst, machen wir das zusammen beim Workshop!
10 € Teilnahmegebühr (inkl. Getränke und Obst). Bitte bring dir ein Mittagessen mit.
&nbsp
&nbsp
Workshopleiterin:
&nbsp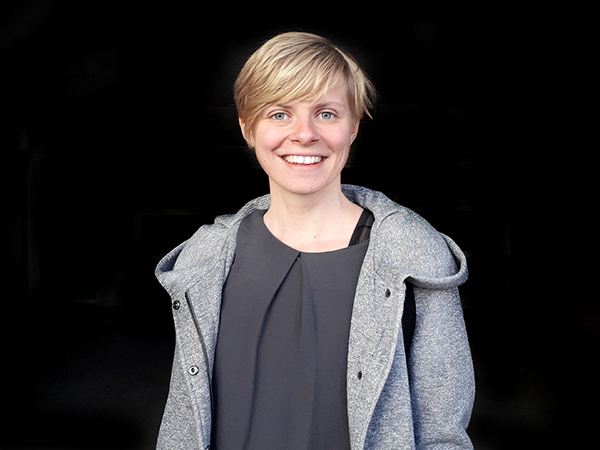 Rosi Grillmair
remony.wordpress.com
Rosi Grillmair (1991, AT) is a programmer and artist part of the creative community sorrounding open source tools such as vvvv and Processing.
She taught Workshops on Creative Coding at Medialab Prado / Madrid (ES), TADAEX / Teheran (IR), Schmiede / Hallein (AT) and JUGEND HACKT – HELLO WORLD / Linz (AT) and Generative Design at HS Pforzheim.
In her own work, she most commonly employs data visualizations and generative design herself. Rosi currently lives in Linz and is part of creative technology studio RGBA and Creative Coding Linz.