Tehran, 20. September 2016 – Arriving at the beautiful kooshk residency was already an experience worth to dedicate an own article: driving to the heart of downtown Tehran, we find an oasis run by amazing hosts and a grey grumpy Persian cat called Gombat. The reason for her grumpiness is what makes us feel just the perfect atmosphere: It is a place for coming and going but leaving traces and it is proven by a gallery of not less than 20-30 international artists decorating the walls of the comfy kooshk living room. But what we are actually here for is a venture we are trying already for the second time: bringing together two artist who, at TADAEX, start a collaboration that will take them work on a project for the next year.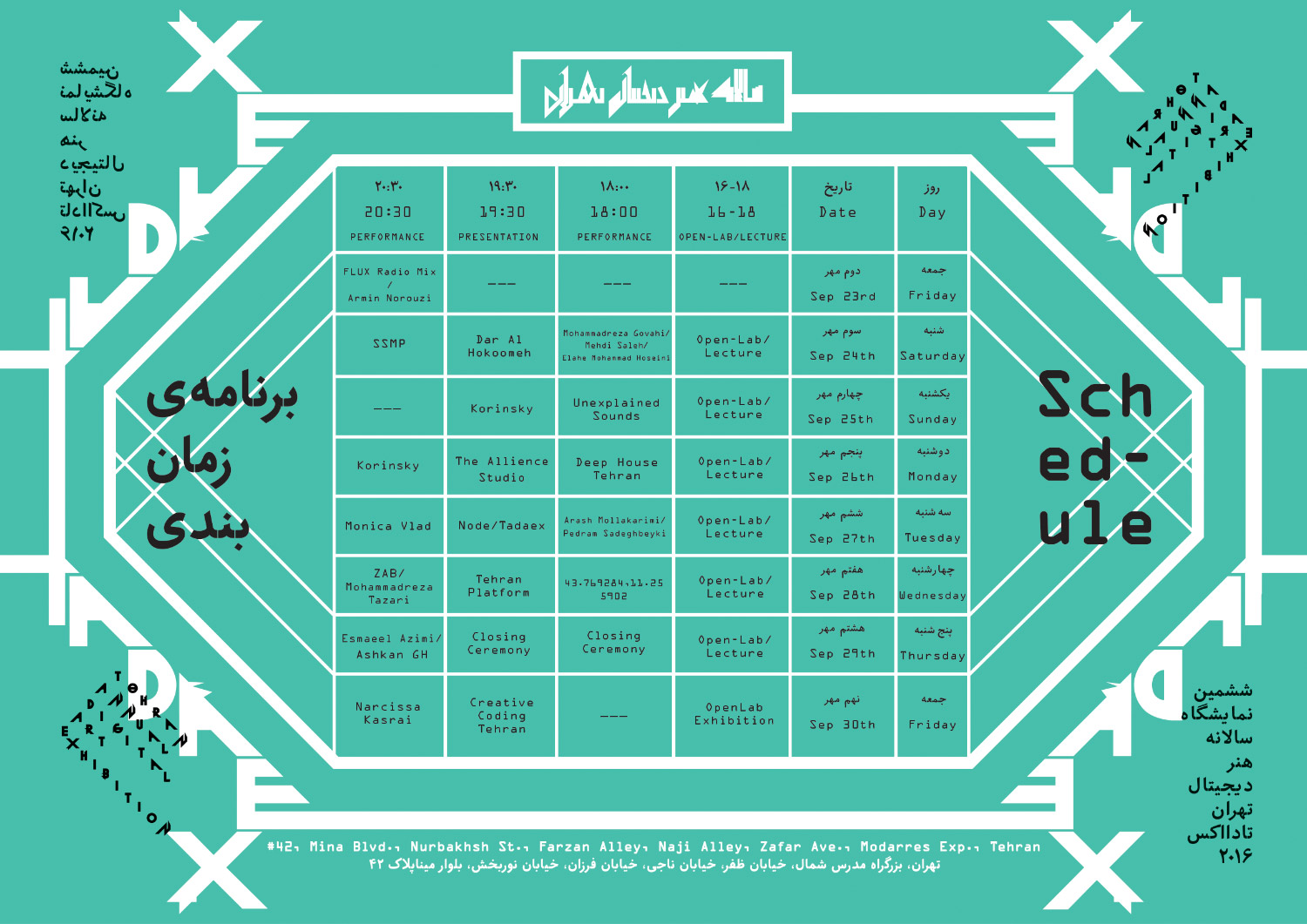 Our resident artists Lilian Nejatpour and Simon Weckert had already been working for almost two weeks when the NODE team arrived in Tehran. Both not resident in Tehran, they tell us to have spent the days strolling through the streets, getting to know each other and the place that is hosting them for almost a month.
We find them right in the middle of the hassle to do a video shooting, an exercise that is quite packed with challenges in a place like Tehran. Permissions, it seems, are the most delicate thing to get. For which reason? We are not sure. It is not about privacy issues, that is clear.
The 'dumbphne'
Simon and Lili are working on a video installation and a performance piece that will premiere at TADAEX 2016. Hanging out in the garden of kooshk, they are explaining their ideas and impressions, how they were connecting in the rush of this city, and how they finally found networked and mobile communication and how it is affecting our gestures and relationships globally a phenomenon they were mutually interested in. Their work 'dumbphne' is a performance and video piece that is playfully mimicking and exaggerating ways to use tools of a smartphone. The contact list turns into a proper book, the maps app is a classy old map of the Tehran streets, and instagram returns to his aesthetic source: a beautiful analog polaroid camera. The work is exhibited at TADAEX16 in a white cube that is, at the same time, visited by the performer with his 'phone' – or rather dumphne. Just as a normal gallery visitor, he looks at other works and takes a photo from time to time.
The 'dumphne' will be shown during NODE17, as well.
During the next days, we get to know great young artists and designers who are sharing their knowledge and are craving for the next source of inspiration. We meet curators that use digital means in the most pragmatic and clever ways to create opportunities of international exchange for their audiences. We take part in electronic AV performances that must be enjoyed while sitting. What we can feel is an undeniable quality of connection and complicity in the air – an atmosphere we are looking forward to dive deeper into…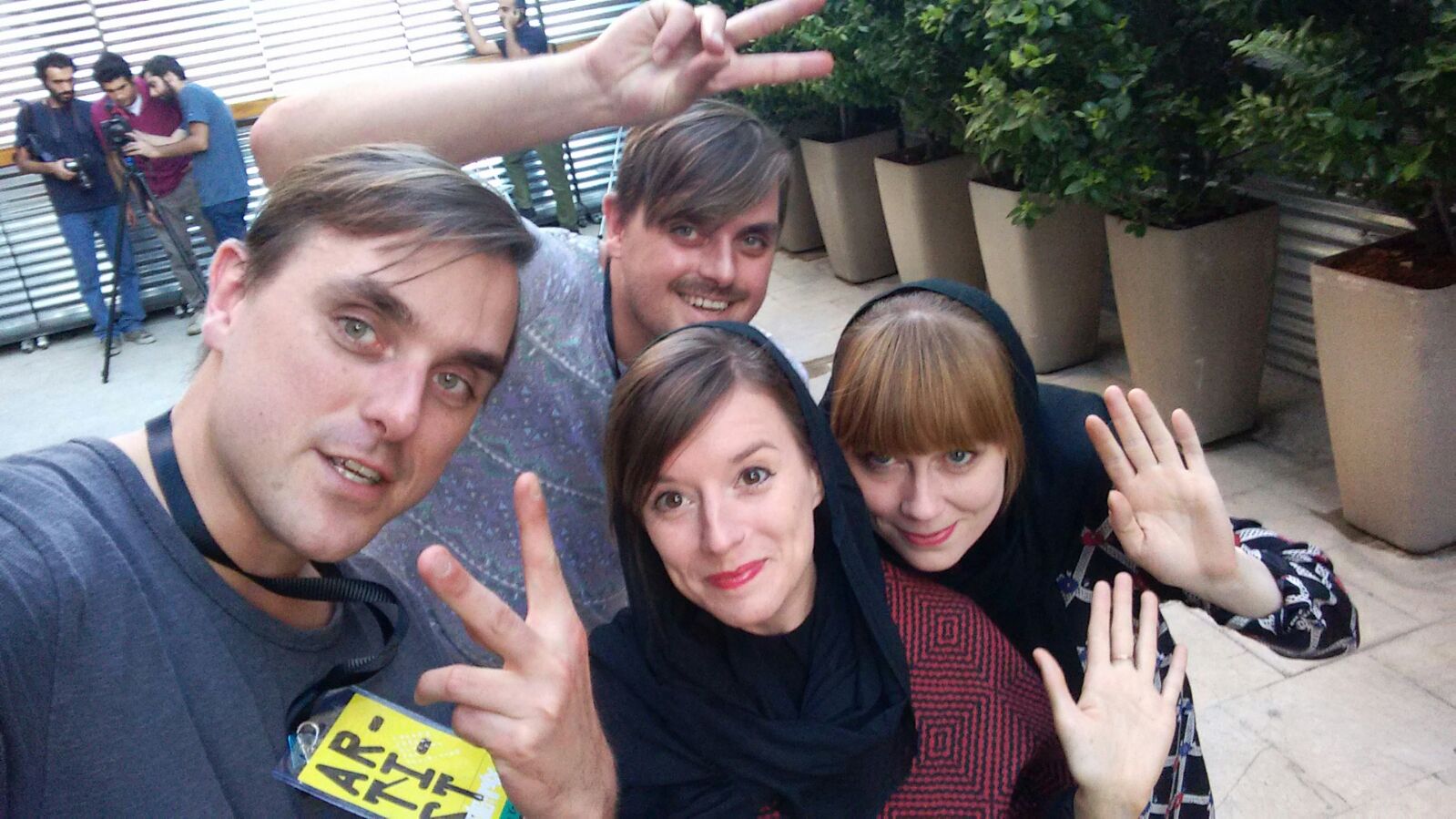 At NODE 17…
Lilian and Simon both continued their work process during the following months and developed a new work for the exhibition "Designing Hope" at NODE17 Forum for Digital Arts. The interactive installation 'Hope Machine' was presented at Naxoshalle and invited visitors to play with the fate and hopes in an uncanny way.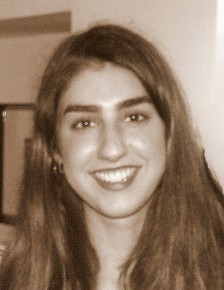 Lilian Nejatpour
UK / Iran
Lilian Nejatpour (*1994) has recently graduated with a BA in Fine Art and History of Art at Goldsmiths College in London. She is a British, Iranian artist concerned with technology as a mode of evolution that operates through our physical gestures and dialogue.
"It is becoming increasingly visible through overheard conservations that circle around technological invasiveness and sentimentality. I therefore questions how these two very distinct modes operate alongside each other and what problems arise when they are captured and re-situated in romantic conversation. I am delighted to be working with TADAEX & NODE in collaboration with Simon Weckert, to combine and uncover these technological methodologies further in the surroundings of both Iran and Germany."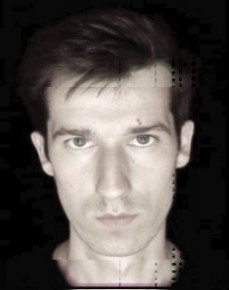 Simon Weckert
Berlin, Germany
simonweckert.com
Simon Weckert (*1989) is an artist and designer with his home base at the University of Art, Berlin. He likes to share knowledge on a wide range of fields from generative design to physical computing and implementation of media projects. His focus is the digital world – including everything related to code and electronics. With his love to new technologies he combines an understanding of visual, physical and interaction design with algorithmic, electronic and mechatronic knowledge. The reflection on current social aspects, ranging from technology oriented examinations to the discussion of current social issues, are always part of his work.