Digital transformation is a relevant topic for people of all generations. This is why, with the headline Digitale Welten, we create all sorts of activities for teens, kids and everyone else to discuss and co-create our technological society. We're especially proud to have launched our youth media arts festival.
The aim of Digitale Welten is to work practically and creatively with technology, tear down boundaries and insecurities while raising awareness for issues of network politics and questions of our digital society. Through artistic practices and approaches the program seeks to convey an emancipated use of media.
Using the creative process to work with and discuss technology at eye level with artists and designers, one's own potential in relation to the technological lifeworld becomes tangible. Digitale Welten is turning young people into active participants of the digital world, we take into consideration their notable perspectives and acknowledges their active role as critical creators and designers of a global discourse.
Digitale Welten started in November 2017 as a media art festival for teens in Frankfurt/Main. The first two editions were run in partnership with the renown local teens film festival visionale and opened a wonderful exhibition of the young artists' works at Gallus Theater Frankfurt.
Today, the festival features workshops run by wonderful, critical and creative media artists, an exhibition and a diverse supporting program.
We partner with different organizations all over Frankfurt (Historisches Museum Frankfurt, Medienzentrum Frankfurt, Museum für Kommunikation Frankfurt, Künstlerhaus Mousonturm and many more) and invite everyone to get critical and creative with code!
We are very proud to run the Frankfurt edition of Jugend hackt. Jugend hackt is a program for the promotion of young hackers in the German-speaking world. With the motto "improve the world with code" in mind, participants* work together with the help of volunteer mentors* on prototypes, digital tools and concepts for their vision of a better society.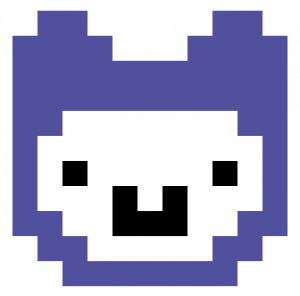 &nbsp
Who is behind Digitale Welten?
Digitale Welten was initiated by NODE and the Frankfurt Office for Youth and Social Affairs together with the Jugendbildungswerk and implemented in cooperation with visionale17 partners (in particular Medienzentrum Frankfurt and the local theatre Gallus Theater). Additionally, the Museum of Communication Frankfurt and MESO Digital Interiors were involved in the execution of the festival through the provision of workshop space and materials. Today, it is developed in close collaboration with Goethe University Frankfurt / Institute for Art Education: Visual Culture and Hessian State Office for Political Education.
The program will be continued and extended as an offer of cultural and political media education in Frankfurt.
Partners
&nbsp